The Power of Refrigerant

Refrigerant transfers large amounts of heat from one area to another, and is completely safe.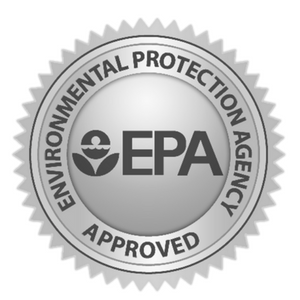 Refrigerant which is commonly referred to as "Freon," is an environmentally friendly and safe heat exchange fluid that has been used for decades to efficiently transfer large amounts of heat from one area to another. The use of refrigerant is completely safe, more efficient than using water and actually has superior heat transfer characteristics. That's why refrigerant (Freon) is used in every grocery store, household refrigerator, and air conditioner manufactured today to keep you or your food cool.
When you combine the power of highly conductive copper with refrigerant, you get what is considered the most efficient geothermal system available today. The extra heat from the refrigerant means you'll benefit from a lower heating and cooling cost.
The environmentally friendly refrigerant used in a direct exchange (DX) geothermal is approved by the Environmental Protection Agency. And the EPA has confirmed that refrigerant is non-toxic, not flammable, and has a high safety classification.
The EPA has even gone on to state that refrigerant:
"The use of refrigerant in copper pipes as a heat exchanger appears to have an inherent efficiency advantage over antifreeze solutions in plastic pipe, making them (DX geothermal systems) even more attractive from an energy-efficiency standpoint than traditional geothermal systems."

Stephen J. Offutt, Environmental Protection Specialist
You can be confident that a DX geothermal system is the safest and most energy efficient geothermal available today.
Want to see just how safe refrigerant is? Make sure to watch till the end of the video!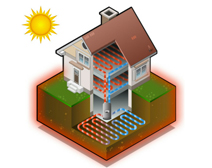 Geothermal Resource Center
Want to learn more about Geothermal energy and how it works? Our resource center has all the information you need!
Visit the resource center