The Buschur's Family Promise
Our promise to you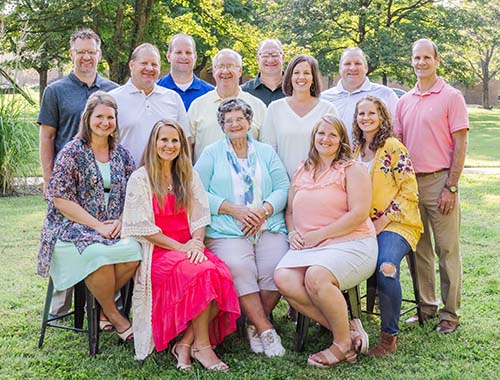 We have always believed that relationships are the driving force behind our business. That's why we won't just sell you a product and send you on your way. We want to help you with every step you take, building a relationship as we work together to solve your problems. That's our promise to you! We are passionate about serving you and providing environmentally green and energy efficient solutions to you and your family. We are here to serve you in all your Heating & Cooling, Fireplace, or Water Treatment needs. Browse around to check out your options when it comes to all the comforts of home or stop in and visit our showroom. We look forward to working with you.
What sets us apart?
Here's a list of what sets us apart from the competition.
We offer Superior products & Quality workmanship
We believe in focusing our efforts on cutting waste, not corners! We do not cut corners, or offer low grade products in order to cut cost. All our products are top shelf products that have been chosen for their quality. We believe Quality is never an accident, it is always the result of high intention, sincere effort, intelligent direction and skillful execution. We believe it represents the wise choice of many alternatives. That is why we offer the top brand Heating & Cooling Equipment, Fireplace Products, & Water Treatment Solutions. We primarily sell and install Maytag heating and air conditioning equipment along with Earthlinked Geothermal equipment just to name a few. These brands are ranked as the most reliable and highest performing brands in the industry.
We know Comfort & Design
We believe in providing our clients with the most reliable, quietest, and best performing systems on the market. This comes from over 40 years of experience in the heating, ventilation, and air conditioning (HVAC) industry, along over 35 years of geothermal experience that begun with our first geothermal installation in 1979. Our superior knowledge of engineering the 3 parts of a high-performance geothermal system includes:
1. Customized duct design process, 2. State of the art computerized Energy Analysis of your home, and 3. Our award winning Energy Efficient Verification Criteria that has turn so many of our clients into raving fans of the Waterless Geothermal Technology. We believe in the very best practices and guarantees to back up our work that insure you'll be satisfied when your project is complete.
Our Clients come first
We are dedicated to providing you the highest caliber products and with the great customer service. We make every effort we can to do so. If you are not completely satisfied with our products or services, we will do everything in our power to make it right with you. We believe in doing the job right the 1st time and are confident you will be impressed with the quality of workmanship we offer. Our Guarantees are our promises!
That's why when you put your trust in us, we don't pass that responsibility onto other sub-contractors to do our work. We believe the work related to your project should be completed by a qualified group of individuals that you can trust while maintaining a higher standard of workmanship. At Buschurs, everything is done in-house or by a Buschur employee. We provide the utmost care, so you can have a comfortable home.
We are easy to work with, and deliver on all of our promises in both verbal and written agreements, fulfilling our commitments to you. We believe in constantly evaluating our company by asking for customer feedback and our managers are constantly receiving positive feedback from homeowners and builders about the work ethic and professionalism of our field crews. We also execute a quality inspection process for each and every job that is unmatched by our competitors. Our installation managers work hand in hand with customers and builders to make sure the job is done right and that all of your needs are met.
Call us today at 419-678-3821 to experience the Buschur Value.