Cistern Water Disinfection
Re-using rainwater offers you an environmentally smart solution to soft pure water for your home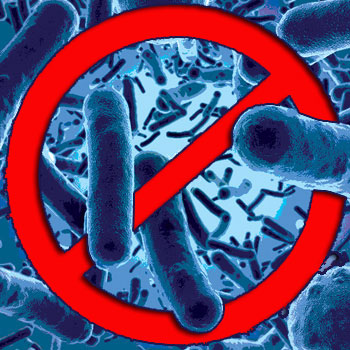 A few of the concerns with the rain water stored in your cistern is the accumulation of total solids like dirt and dust on the surface of the cistern water, along with the bacteria that can form in a damp, dark, unventilated place. Besides a high bacteria count, you may also notice a color difference in the water. While in many cases the organisms found in cisterns are nonpathogenic, it is advisable to treat this water for bacteria and other potential contaminants to ensure no disease-causing bacteria exist.
You may have heard treating your cistern water with chlorine can neutralize the potential for bacteria, however, if you don't wish to take a chlorine or chemical filled shower you may want to consider our Cistern Disinfecting System treat your cistern water. Our Cistern Disinfection System doesn't use any harmful chemicals and it has an effective kill rate of 99.99% of most living microorganisms such as bacteria and viruses.
Effective in killing off bacteria and viruses such as:
Coliform Bacteria
Leptospira Interrogans (Infectious Jaundice)
Salmonella Typhosa (Typhoid Fever)
Bacteriophage (E. coli)
Hepatitus Virus
Chlorella Vulgaris
Influenza Virus
Legionella Pneumophila (Legionnaires Disease)
Give us a call today at 419-678-3821 to find out more about our Cistern Disinfection System.