Our Geothermal Process
Why should you get a FREE Energy Analysis?
To Achieve Maximum Efficiency, Lowest Operating Costs, and Ultimate Comfort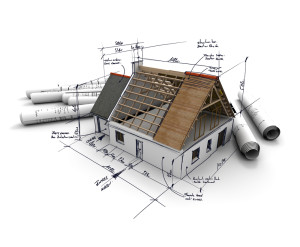 Because no two homes are the same, every calculation must be specific to the installation. For every system we install we begin by accurately computing your home's needs. We believe quality is never an accident, it is always the result of high intention, sincere effort, intelligent direction and skillful execution. That is why our team will go to great lengths to calculate the proper loop size, equipment size, and the sizing of the air duct system. Our goal is to provide our clients with a system that will provide the maximum efficiency and the lowest operating cost, while achieving a comfortable environment and the satisfaction you deserve. We'll make sure the air delivered to each room is accurately balanced to obtain the optimum level of humidity control and comfort for your home.
Measurements will also be calculated to determine the accurate sizing of your air duct distribution system. This will be done for each room to ensure a consistent temperature, proper humidity levels, and your desired comfort level. Rooms can be tested so that the right volume of air is being delivered to each room.
By getting a detailed Energy Analysis of your home from Buschur's Refrigeration, you receive our Performance Promise,  where you can uncover any inefficiencies in your home that may exist. Upon us completing the energy analysis you obtain recommendations from our comfort advisors on how you can turn those inefficiencies into energy savers. You will gain valuable information pertaining to the Computerized Heat Load Calculations that we will perform of your home. The Heat Load Calculations take into consideration the age and construction of your home, insulation values, window surface areas, and other heating and cooling factors so we can accurately size your equipment to your home. We will also compute the exact needs necessary for you to achieve the maximum efficiency with the lowest possible operating cost.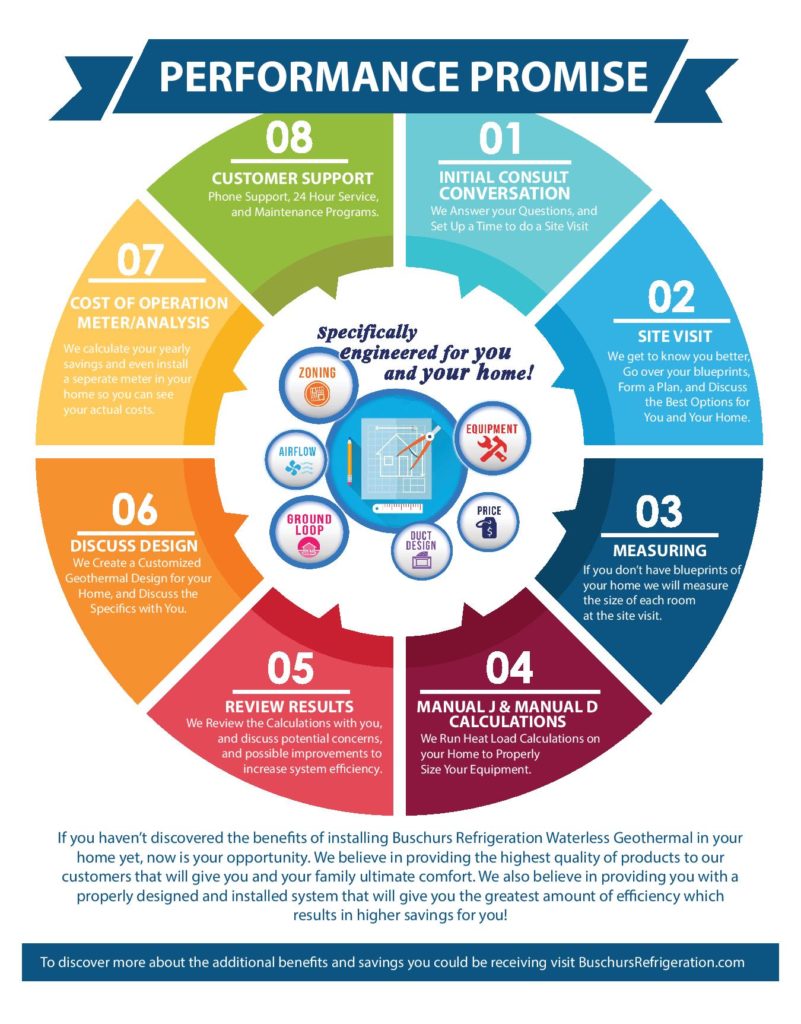 Additional Services Offered
Zoning of Rooms Has Several Benefits
We are also able to divide your space up into zones, which is a solution to maintaining even temperatures throughout the entire space. Zoning is simply a way of dividing your home into areas with similar heating and cooling requirements, where each zone is controlled by its own thermostat.
Benefits of a zone system are:
Comfort: by setting the temperature of each area to your specifications
Conservation: zoning can save up to 30% on your energy bill with a programmable thermostat
Convenience: with a thermostat in every room. Set temperature what you want, where you want it
Because different areas of your home are occupied at different times, each zone has a thermostat to control the temperature, allowing you to feel complete comfort.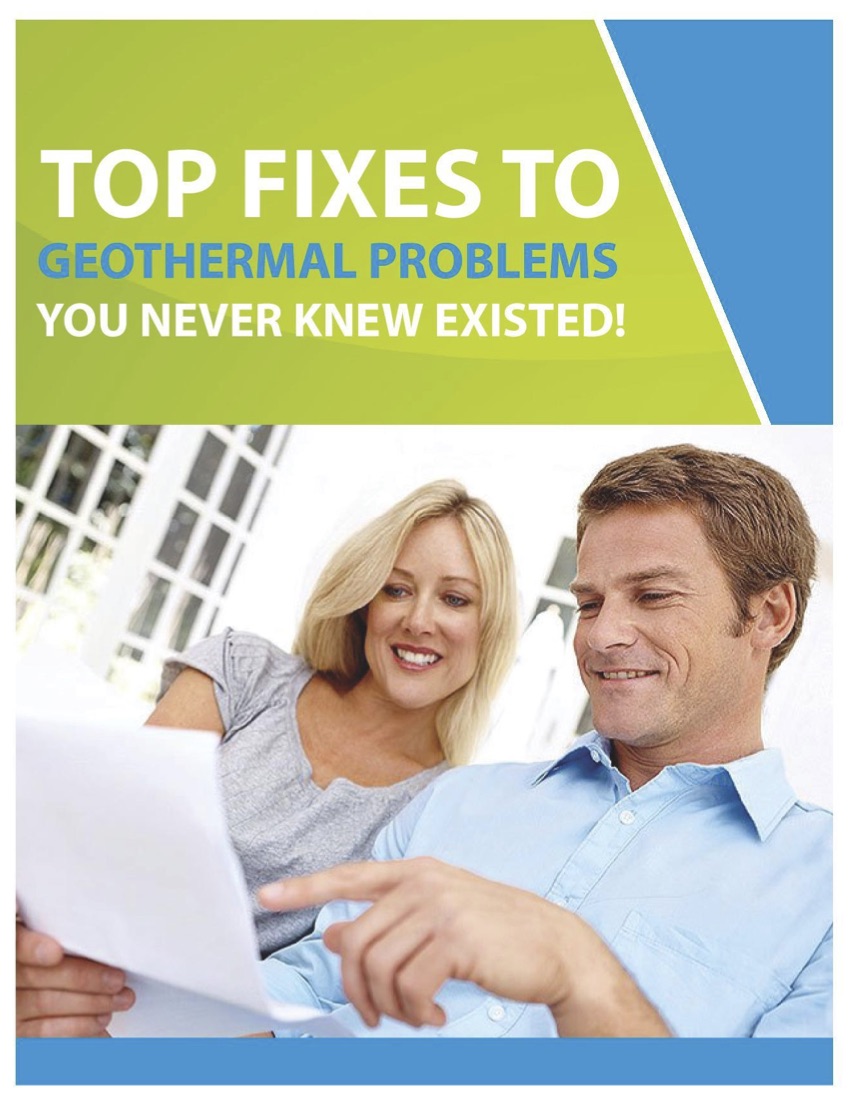 Top Fixes to Geothermal Problems You Never Knew Existed
Learn the most common geothermal design and installation errors that have led to customer complaints. When you know what to look out for, you can make sure you get the most efficient system that will save you serious money.
Find out