Longevity of Copper

The superconductive properties of the copper coil is the obvious reason why copper is the material of choice when it comes to harnessing the earth's energy.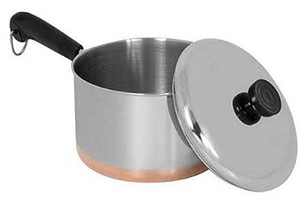 Copper is one of the few metals that exists naturally as an element today. It is also a stable metal and is non-corrosive in most soil conditions. A soil sample test is done for every geothermal installation to ensure the integrity of the ground loop. If an environment exists that could potentially harm the copper, a simple and inexpensive Ground Loop Protection System is installed, as an extra insurance.
This method of Cathodic Protection is designed to provide over 80 years of protection on the copper loop system. The copper will easily stand the test of time and last for many years to come, even under extremely corrosive environments. With a Waterless™ direct exchange (DX) geothermal system from Buschur's, you can have the peace of mind, energy efficiency, and comfort you deserve for years to come.
Copper has been recognized and valued by many for more than 5,000 years. In 1994, archeologists excavated the remains of a 4,500-year-old Egyptian funerary pyramid complex, and unearthed a sophisticated copper drainage system. Although the overall condition of the pyramid and temples today is poor, the copper piping has survived, attesting to the longevity of buried copper tubing.
The use of copper tubing has proven longevity and rugged durability, which means we are able to offer a lifetime warranty on the geothermal copper ground loops.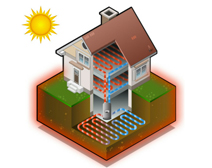 Geothermal Resource Center
Want to learn more about Geothermal energy and how it works? Our resource center has all the information you need!
Visit the resource center