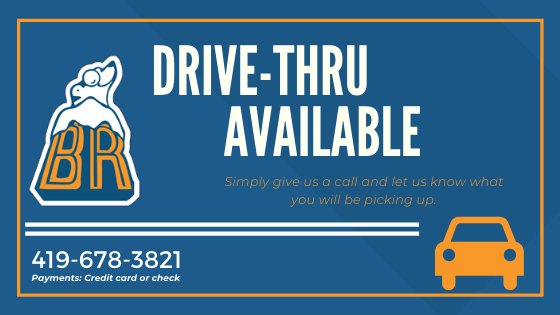 Announcement for our Valued Customers
We are still open for business! We know there are several changes happening right now in Ohio during this Shelter in Place ruling by the Governor of Ohio. Being that we are considered an essential business within the HVAC industry, we will be still serving you during your time of need.
Please note, the health and safety of our team and customers are our highest concern therefore our showroom will be closed to the public. However, our drive-thru and call-in curbside pickup options are still available.
We are practicing safe social distancing within our store as well as having all team members check their temperatures before leaving their homes.
We are taking every precaution to keep our customers and employees safe during this virus as per the CDC guidelines.
Our drive-thru service is still available. Give us a call if you need furnace filters, water filters, UV replacement bulbs, salt (on sale) or anything else that you would typically purchase at our showroom counter.
Remember, we want to make sure you have just what you need to create a safe and comfortable environment at home.
Thank you.